Open studio
>>>>>Coming sunday, November 27: OPEN STUDIO<<<<<<<<<<<<
I transform my studio and house into a gallery. There will be a lot of work on display (and for sale). Charcoal,graphite and Polychromos drawings, oil and acrylics paintings, cardboard Patchworks, letterboxpaintings, portraits from the 100 headschallenge. Recent work, some works in progress but also same drawings from 40 (!) years ago. A chance to see my work up close, see the studio and have a chat. Let me know if you would like to come so I can provide more information!
Of course you are more than welcome to make an appointment to visit my studio some other time. If you have any questions about my work, commissions, workshops, etc.; don't hesitate to call or email me!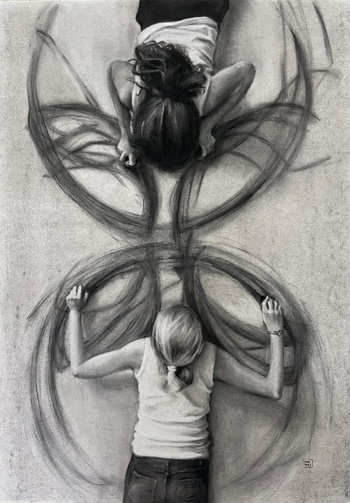 RECENT DRAWINGS
Charcoal angels is one of my most recent drawings (70x50 cm, 2022, framed in wooden frame with museum glass, available).
This large charcoaldrawing is based on one of my own photographs of a children's art project that was very dear to me.
The intensity, the sound of repetitive movements of the chunks of charcoal on the paper, the way the movements started to synchronize and melt together in one huge drawing was amazing. Completely absorbed in carefree play they reminded me of snow angels.
May all children have the opportunity to play like these two.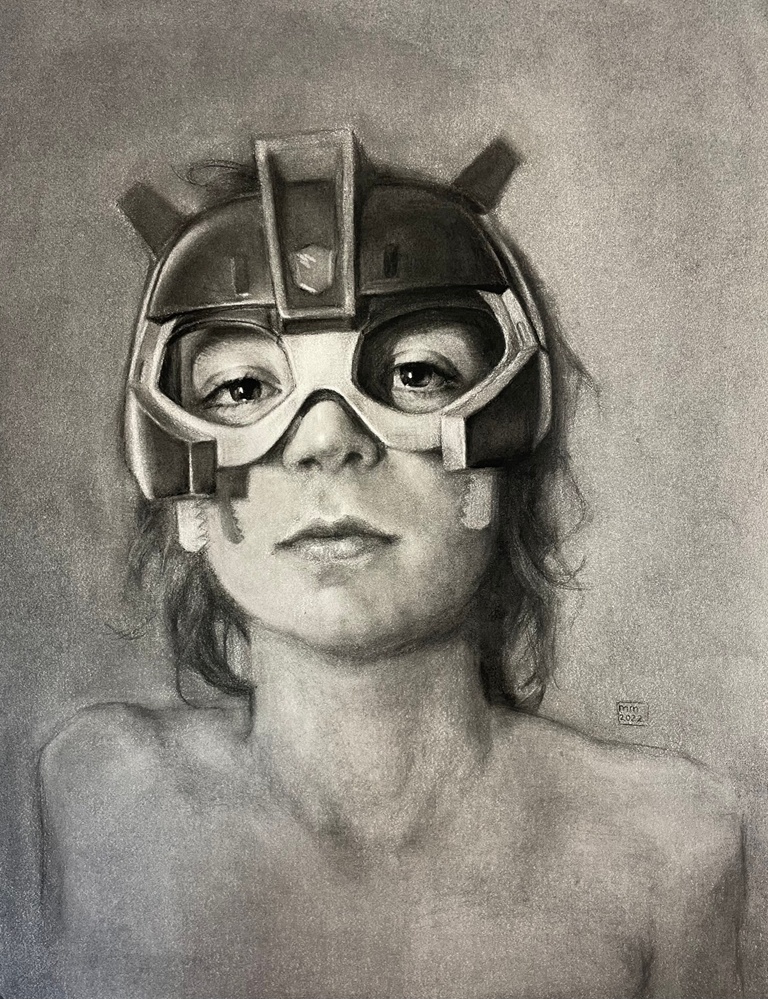 Transformer (2022, framed in wooden frame behind museumglass, available)
Charcoaldrawing. Transformer; No longer a child, not yet an adult. Growing up in a world that desperately needs heroes with the capability to transform and shape the future to make life livable.
For these two charcoaldrawings I used a sanding technique to burnish the charcoal in the paper instead of just drawing on the surface. Annie Murphy Robinson's online lessons on charcoal sanding have been very inspirational. The process is time consuming and labor intensive but it opens new possibilities for detailing and makes the drawing more intense and durable.
.