Below are some of my larger, recent drawings. For more detailshots, overview and framed works, as well as other drawings; please check out the drawings page.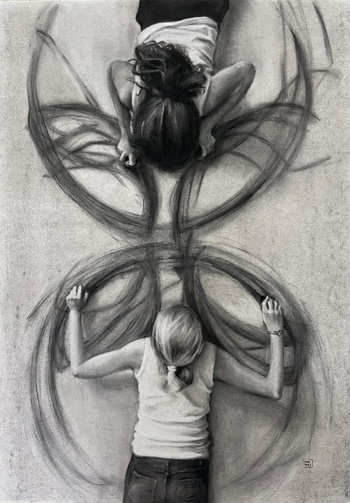 RECENT DRAWINGS
Charcoal angels is one of my large recent drawings (70x50 cm, 2022, framed in wooden frame with museum glass, available).
This large charcoaldrawing is based on my own photograph of a children's art project that was very dear to me.
In this project we encouraged them to draw both handed on the paper they sat on, listening to music. After a while their movements started to synchronize and melt together in one huge drawing. The intensity and sound of repetitive movements of the chunks of charcoal on the paper was mesmerising. Completely absorbed in carefree play they reminded me of snow angels.
May all children have the opportunity to play like these two.
The drawing is beautifully framed which can be seen here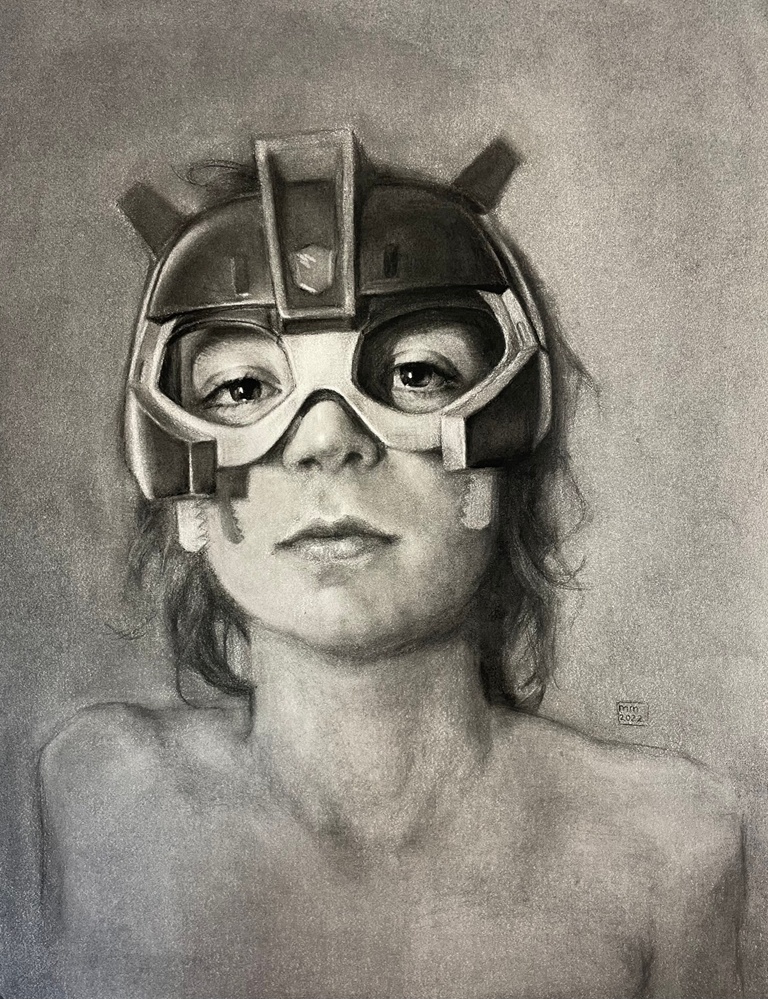 Transformer (2022, framed in wooden frame behind museumglass, private collection)
Charcoaldrawing. Transformer; No longer a child, not yet an adult. Growing up in a world that could use heroes to transform and shape the future.
For these two charcoaldrawings I used a sanding technique to burnish the charcoal in heavy paper instead of just drawing on the surface. Annie Murphy Robinson uses this technique to create her impressive drawings and her online lessons on charcoal sanding have been very inspirational. The process is time consuming and labor intensive but it opens new possibilities for detailing and makes the drawing more intense and durable.
.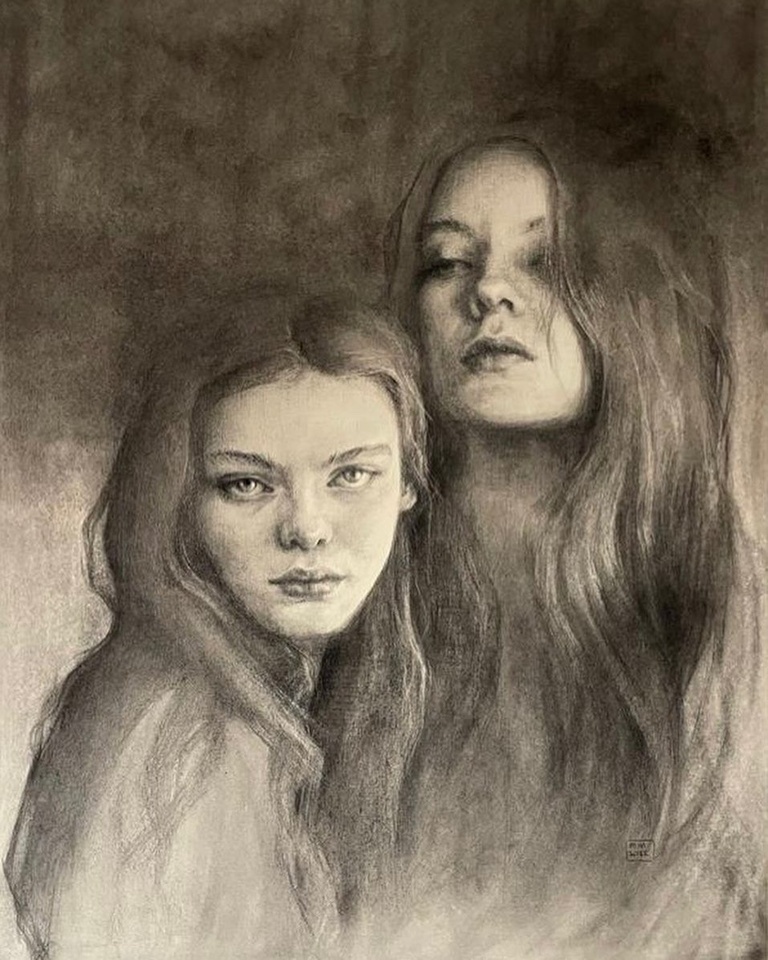 Pressure (2022, still unframed, available). About the challenges of being young in todays world.
Large charcoaldrawing that I created with charcoalpencil on heavyweight paper. (100x70 cm/39"x27"). Please check here for details and images that will give you an idea of the dimensions. Available, can be framed if desired.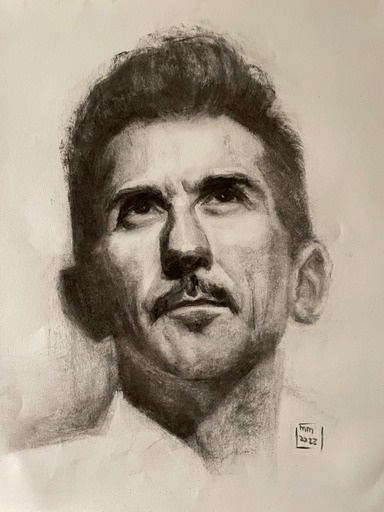 In the summer of 2022 I attended workshops in expressive portraitdrawing in charcoal from live models by the amazing artist Oliver Sin. Check out his work! This was intense and inspiring and I aim to incorporate his wisdom in my own drawing since. To be continued in the summer of 2023!